Signs
All your indoor and outdoor needs.
Professional Neon signs. Custom bent neon tubes created and installed. As well as channel letters.
Banners and Flags
A Full range of banner and Flags for you promotional needs.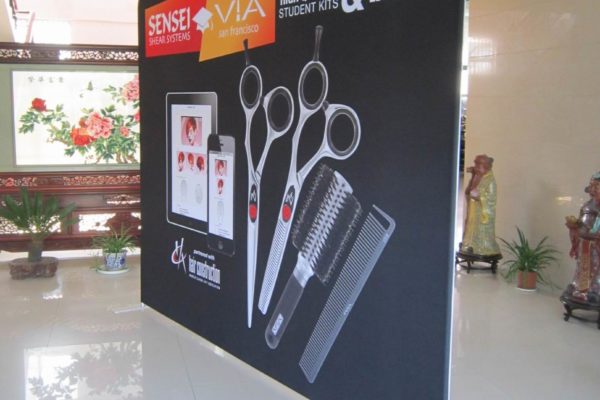 Booth and Stands
A large variety of stands to meet your every needs.
Apparel
Silk Screened or Embroidered clothing with your custom logo.
Custom Wall Mural
Personalize your space with a custom wall mural and signage. From custom messages to custom architectural finishes.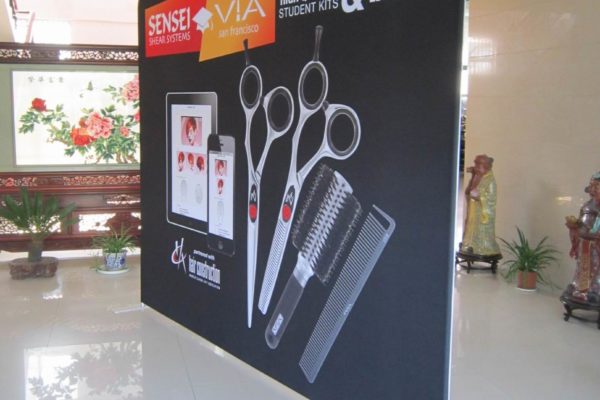 Booth and Stands
A large variety of stands to meet your every needs.
Choosing The Printing Services That Fit Your Business Needs – Graphink
You finally opened your business, and you're ready to take the next step. How do you get the word out? How do you get people interested in your goods or services? This is where Graphink comes in to help you with all of your promotional needs. We are a full-service ad agency with a full-scale production agency based out of Miami, FL.
Design. Promote. Print
Even though Graphink is a printing business based out of Miami, FL, we provide printing services anywhere in the United States for all of your business needs. We design logos specific to your business and then attach the logo to any promotional items that fit your business needs. Our company prides itself on designing business cards, brochures, banners and signs, calendars, cards and invitations, catalogs, letterheads, stationery, presentation materials, and much more.
Quality Work and Customer Satisfaction
We have a five-star rating on Google because our motto is to provide ultimate customer satisfaction to all those who choose to use our services. We pride ourselves on keeping our customers satisfied and on the quality of our work because we want to ensure your business is as successful as you want it to be. Graphink provides more than just basic printing services to our clients; we also offer vehicle wraparounds, pipe, and drapes for events and website design to ensure your customers are getting the most out of your business and can see what you can do for them.
We encourage you to scroll through our website and see what Graphink can do for you.